Numbertron (Sharp MZ)
A downloadable game for Windows
Numberton is a puzzle game for one or two players, made for the early Sharp MZ home computers from Japan. The game shares some elements with Tron-like games, but the gameplay mechanics are based on numbers instead. It's easy to learn, but you'll have to plan ahead and be smart to obtain good scores.
The game may also be played as a two player battle puzzler, where the players try to kill each other by fencing each other in.
There are also various bonuses to grab, and the settings can be adjusted to play the game in many ways. Try to score over 5000 points – or can you reach 10 000 points?

Instructions: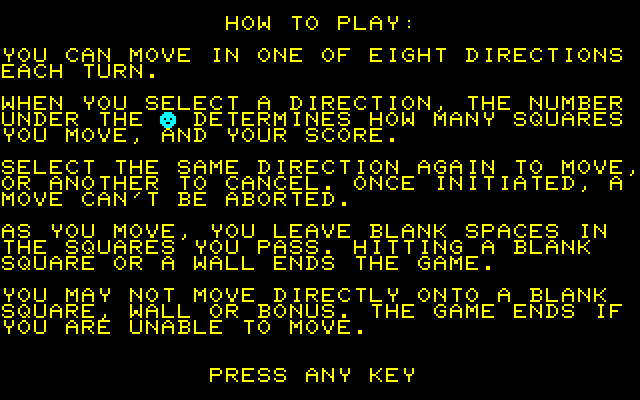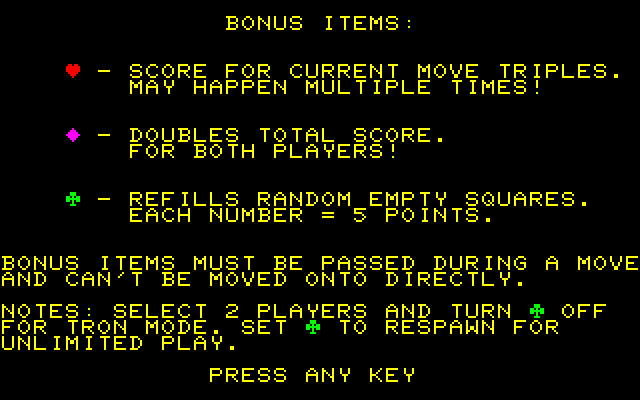 Technical information:

The file contains two versions, one specifically tailored for the Sharp MZ-700, and one for the Sharp MZ-80A/MZ-1200. The latter will work on the MZ-80K as well. Both versions have been designed to work with Japanese and European font ROMs.
Numbertron requires 48k of memory.

You may download files for use with emulators, as well as sound files which can be recorded directly onto audio cassettes for use with real hardware.

Emulators are not provided, but needed if you want to run the game on a PC. The recommended emulators for Windows-based computers are EmuZ-80A, EmuZ-1200 and EmuZ-700. I do not recommend the commonly used Multi-Emu, as it is old and inaccurate.

The game is free to download, though you may name your own price if you want to support me.

Physical release: Retro publisher Sharpworks has released a collector's edition on physical cassette tape. Check the development log for details.

Like the concept? My friend Mikito Ichikawa of Mindware has created a PC game inspired by Numbertron, but with many new features and enhancements. It features a soundtrack by Namco legend Junko Ozawa, and is quite addictive. Check out Alice & You in the Planet of Numbers on Steam!

Numbertron in its natural habitat: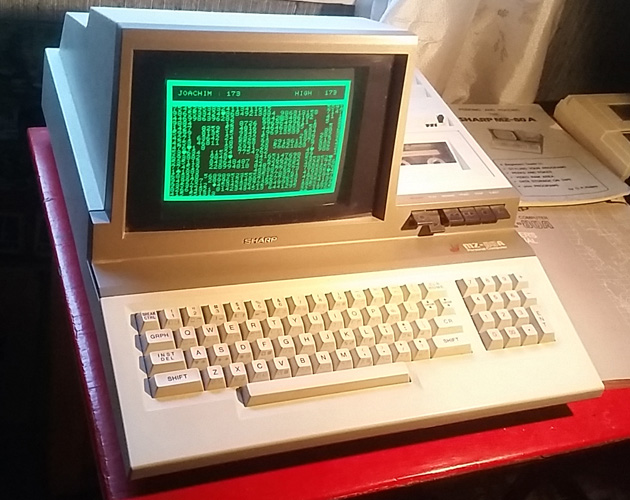 Download
Click download now to get access to the following files:
Numbertron in .wav-format for use with real cassette tapes
252 kB
Bonus: Tenliner implementation of Numbertron in BASIC SA-5510
611 bytes
Bonus: Numbertron Early Version v2.zip
11 MB
if you pay $2 USD or more
Comments
Log in with itch.io to leave a comment.
I never even heard of this computer before and now I'm really excited to try out your game
Wow, this is incredible. I used to have a Sharp MZ as a kid. Sadly I've lost mine, but I know someone who has one. Might get them to play this!
The MZ-80A was my first computer, so I've always had a fondness for it. A very fun little machine. :)